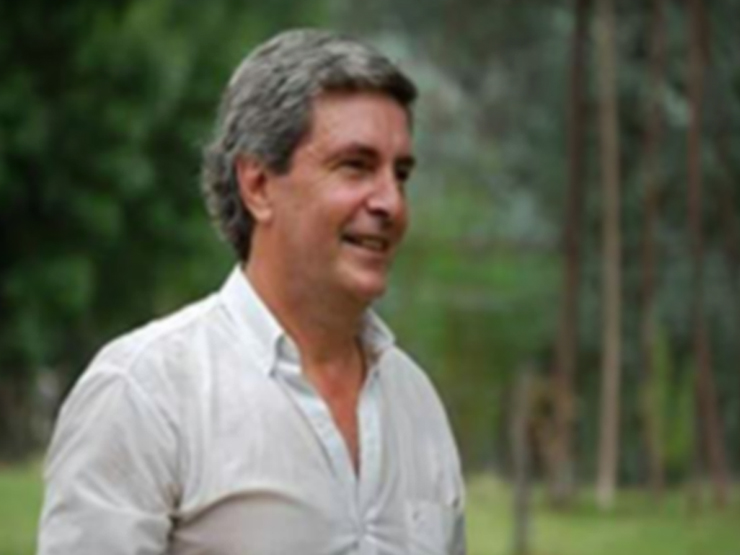 Alejandro Narvaja was a ground- breaking leader in developing innovative was to capture and use blueberry industry data to educate growers, shippers, and the overall berry industry.
For almost a decade, Alejandro was a trusted expert for Fresh Results as Argentina Country Manager and Senior business analyst focusing on capturing powerful data for the berry industry.
He was known as the go to guy that always had the best industry data in hand. He also helped build Fresh Results powerful historical industry pricing data base that category buyers and industry professionals have benefited from for years. That proprietary data system lives on today at Fresh Results thanks to Alejandro.
Alejandro was an expert in his field with an unmatched work ethic, yet his humility was the essence of his being.  He was bright, kind, thoughtful, unassuming, honest, and humble.
Doug Ranno, President at Fresh Results recognized Alejandro's talent and widely loved personality early on and tapped into that magic to help recruit several new suppliers into the Fresh Results family. Doug said, "He was truly a delight to work with and someone I could always trust to have excellent information in hand. I will truly miss him."
Alejandro was a great professional, hard worker and enthusiastic team member in every project he worked on. He was always keen to share his knowledge and experience with others and he was open to new ideas as well.  At one time, he managed the 3 farms making important progress in the management of personnel, obtaining accurate data and planning – improving production each year.
Eric Crawford, Fresh Results CEO said "Alejandro was a dear friend who had helped him and Fresh Results in many ways through the years. Always humble and kind."
Alejandro Narvaja died suddenly on Saturday November 7, 2020.
He is survived by his partner Cecilia as well as his sons Juan Manuel Narvaja and Francisco Narvaja, and his daughters Jasmin Narvaja and María Valentina Narvaja.
Our hearts and sincerest condolences go to his family and he will always be a part of the blueberry industry in Argentina and around the world.